In this personal essay, Joe Ryan-Hume recounts his experience working at the US Congress as a policy advisor for Congressman Juan Vargas. The leadership programme which supported Joe's time in Washington is now at an end, making Joe's group the last to enjoy its many benefits. Scotland must seek ways of ensuring that other young Scottish scholars can gain experience in the American capital, Joe argues. They would benefit - and so would Scotland.  
---
In 2014, I spoke at Harvard University as a visiting research fellow. The speech was the culmination of months of intense archival research into the development of liberalism and the Democratic Party during Ronald Reagan's Presidency in the 1980s (the topic of my recently completed doctorate at the University of Glasgow). This was in September - the month in which Scotland was gearing up to make a profound decision regarding its constitutional destiny. After delivering my talk, I had a few questions regarding my research but the discussion quickly turned to the issue of Scottish Independence. As was evident from my time in America that year, there was a clear appetite for understanding Scotland from across the pond. I returned to America this year to take up a fellowship at the US Congress and was surprised by the continued level of interest in Scotland.
THE FELLOWSHIP
The Fellowship which supported me in Washington - the Tom Lantos-Humanity in Action Congressional Fellowship - brings together young professionals from around the world to work in Congress for five months. It provides a unique insight into the policy-making process and a practical understanding of the US political system. Unfortunately, despite the fact that this fellowship has been in place for over 10 years, 2017 marked its end. I can thus lay some claim to being the 'Last Fellow' - a designation recognised in the title of this piece.
Just days after President Trump was inaugurated, I packed my suitcase and headed off to Washington DC - fearful of what awaited me but excited about the unique opportunity that lay ahead. It is hard to imagine a more interesting time to be in Congress than during President Donald Trump's first 100 days. And it certainly was interesting.
But something else drew my attention during my most recent stint in the US: I had assumed that interest in Scotland would have withered following the 2014 independence referendum. I was wrong. On a daily basis, as soon as my accent was recognised, there was a deluge of questions concerning my home country. In reflecting back on my time in Congress, it is clear that Scotland plays a larger role in the American consciousness than is often assumed here in Scotland.
Before delving into my experience in Washington DC, I feel it's important to highlight that the demise of the Lantos Fellowship will deprive young professionals from Scotland an amazing opportunity to work in the US Congress, and to play a part in enhancing the many links between the US and Scotland. A central message of my essay is this: the Scottish government should consider how it might establishing a similar programme in the wake of this Fellowship's termination.
WORKING IN THE US CONGRESS
Bewildered by Donald Trump's election victory in November 2016, the Democratic Party found itself in opposition in Washington for the first time in eight years. Most of the Lantos Fellows were placed in Democratic offices; I worked for Congressman Juan Vargas, a Democrat who represents California's 51st district, which runs the entire length of the California and Mexico border, and contains large parts of southern San Diego. Congressman Vargas is a fine man and his team are superb. I was immediately made to feel part of the family.
---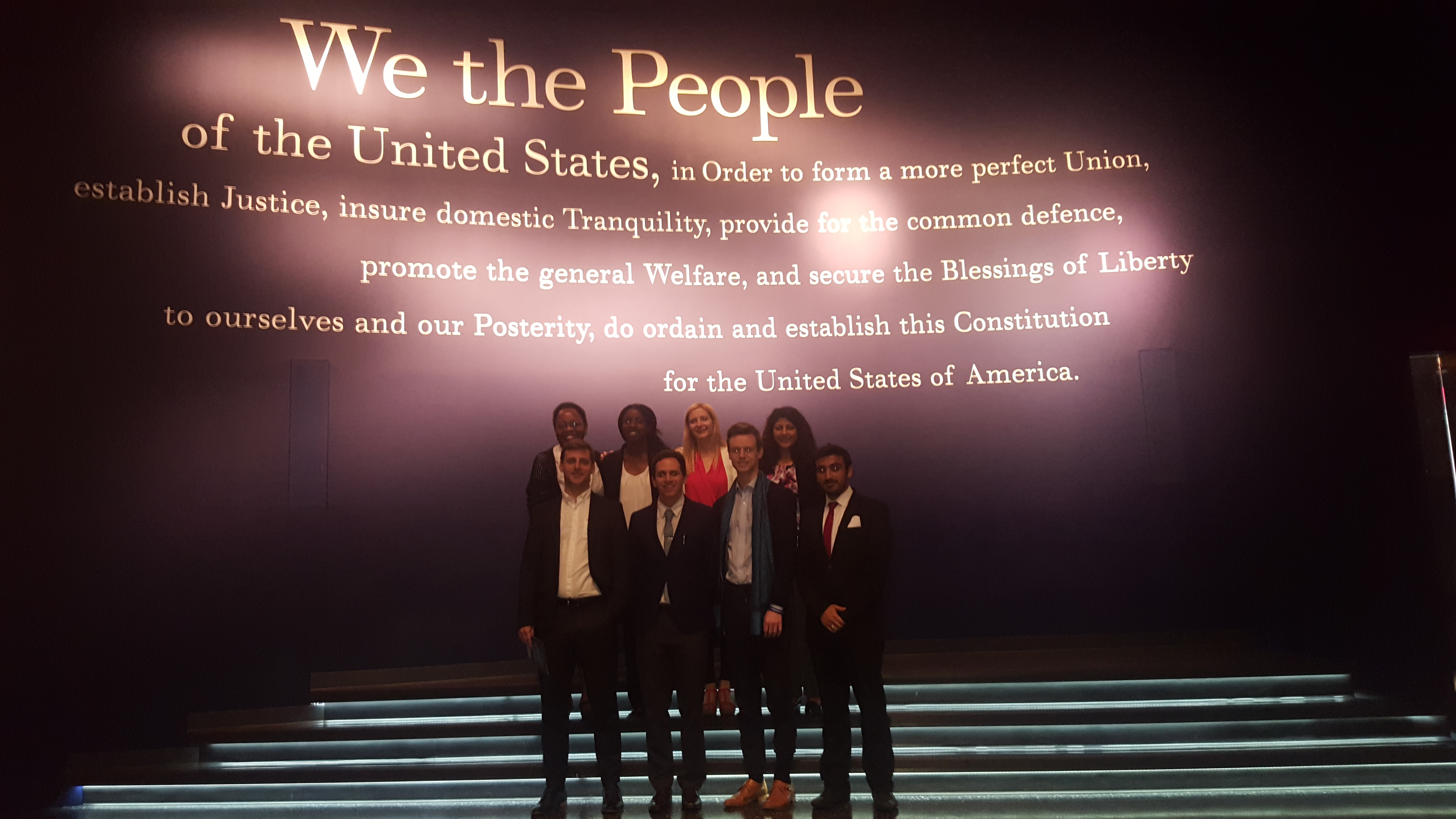 ---
Given the dynamic nature of the district he represents, we had an array of issues on our docket, including border infrastructure, environmental issues, and veteran affairs. But despite our wide and varied workload, no one had prepared for a Trump presidency and this was evident from day one. Indeed, the unpredictable behaviour of Trump's administration from the get-go left the opposition scurrying for cover and ensured that no two days were ever the same on Capitol Hill. From his efforts to overturn President Obama's healthcare, to the many 'alternative facts' episodes, the view of the Trump administration from within large sections of Washington DC reflected that of the wider world - shock, dismay, and intrigue.
SCOTLAND'S PLACE IN AMERICA
Another issue that had a greater significance than I had expected was my Scottishness. Even after the independence referendum, there remains a great interest in Scotland, in and beyond Washington. Anyone who has been to the US will know that many of its citizens claim a direct lineage to Scotland (even if that line is tenuous). This means that interest in Scotland is high. In fact, what surprised me was how engaged many Americans are in the traditions and history of our country. Beyond the stereotypical questions you are always asked - do you all wear kilts, do you all eat deep fried mars bars for breakfast, do you all watch Braveheart in school - I discussed everything from the Reformation to Scotland's constitutional journey on an almost daily basis. In the corridors of power in the US, I found that Scotland was a constant source of interest and conversation.
SCOTLAND WEEK
Which brings me to what is unquestionably America's greatest -  certainly its most kitschy - ode to Scottishness. In April, the US celebrates 'Scotland Week', with New York City serving as the primary locus of activity (Scotland Week is considered a North American-wide celebration). During this period, there is an official 'National Tartan Day,' which celebrates the links forged between the two nations.
Interestingly, the date of 6 April was chosen this year to be the day of celebration in Washington. The date commemorates the anniversary of the Declaration of Arbroath in 1320, a document which, according to U.S. Senate Resolution 155 (1999), the American Declaration of Independence (4th July 1776) was modelled on.
So on 6 April this year, as a proud Scot, I meandered on down to the congressional reception to celebrate tartan day. As one would expect, whisky (and that's without an 'e') was in abundance and as I walked in, I was immediately hit by a wave of tartan - from kilts and shoals to table covers and curtains. Congressional Representatives sit as convenors on the 'Friends of Scotland' Caucus and several members walked the corridors of power that day proudly wearing tartan and embracing their heritage.
SCOTLAND'S STORY
Scotland's story is interwoven into that of the US. The mass exodus from these shores in the past centuries ensured that much of Scotland's blood - as The Proclaimers remind us - 'flowed away' to North America and the United States. Road trips across the US offer constant reminders: I spotted numerous place names that were strikingly familiar to home, with many locations being nostalgically named after the places that Scots migrants had left behind. There are eight Aberdeens, eight Edinburghs, seven Glasgows; indeed, there are eight places simply known as Scotland in the US.
Additionally, many American place names commemorate Scottish surnames, with areas such as Campbell, Cameron, Crawford, and Douglas spread throughout the fifty states. Only ten of the 44 men to have been elected as President of the United States can claim absolutely no Scottish heritage at all. Scotland and its history are interwoven in the very fabric of the US.
WHAT NOW? MY LETTER FROM AMERICA
As I reflect back on my time in Congress, I am deeply saddened by the fact that - as things stand - my fellow Scots will be unable to experience this opportunity in the future. The networking meetings, the educational seminars, and the wide-ranging political experience - not to mention the many boozy receptions and events - were incredibly enjoyable and the practical skills I developed will benefit me for the rest of my life.
---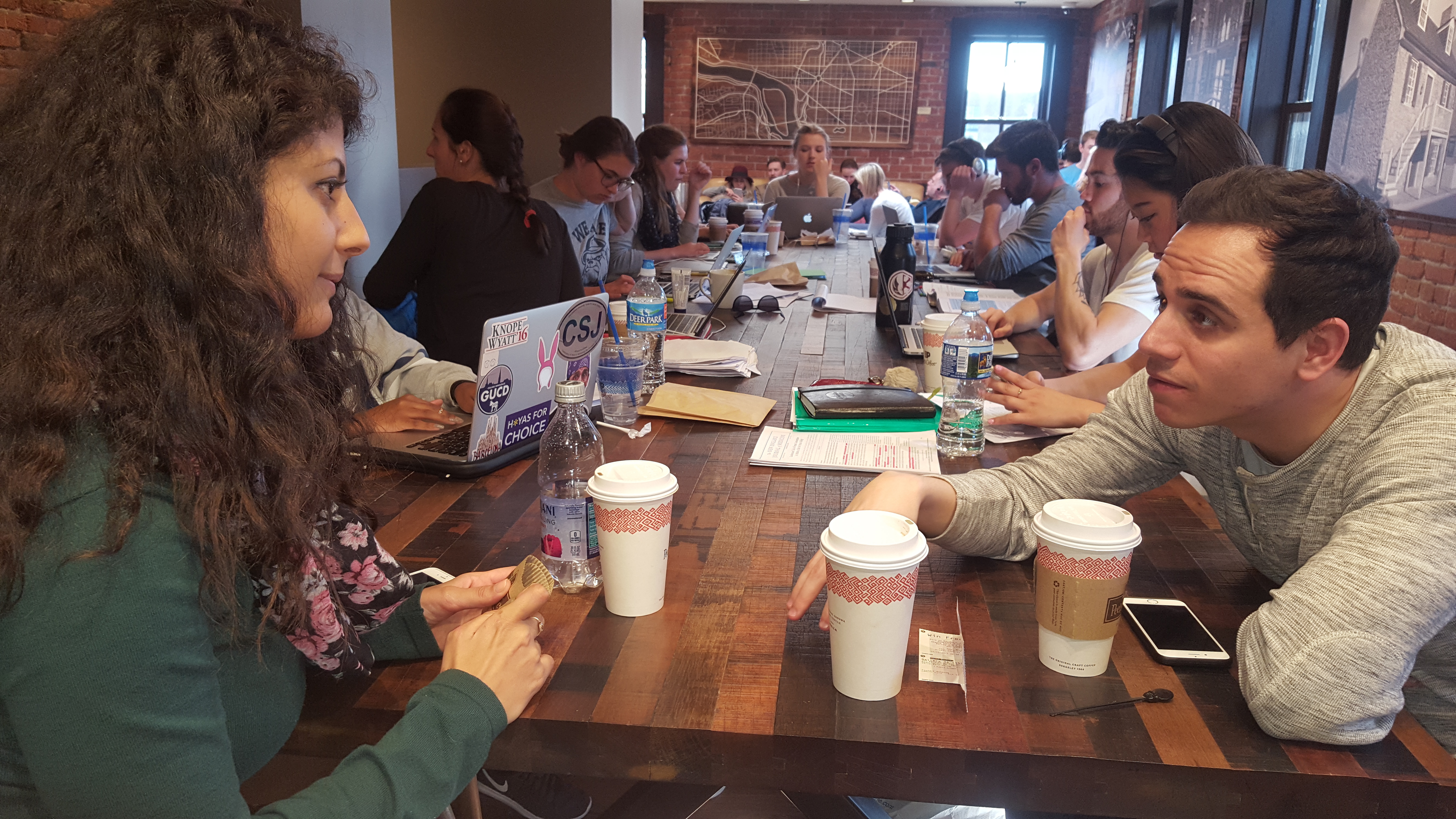 ---
Beyond that, the friendships I created - one in particular! - changed my life forever and I cannot begin to express how grateful I am to the Lantos-Humanity in Action organisations for developing this programme. My hope is that we can establish a similar career-defining opportunity for young Scots to work in the US in the future. We should look closely at ways to take advantage of the pronounced interest in Scotland that exists in the US. Indeed, regardless of how distasteful President Trump may be to many, we should also consider whether his ties to Scotland might be used to pursue more effectively the goal of establishing educational and international outreach programmes for young Scottish talent.
The Scottish government is expanding Scotland's international outreach agenda. It is my hope that it will seek to identify ways of ensuring that other Scottish students can have the opportunities I enjoyed in Washington. Whilst in Congress, I established links and forged ties with an array of people - from politicians and congressional staffers, to lobbyists and policy experts - that I can and will utilise as I move forward with my own career. The opportunity as a young Scot to work in Congress was second-to-none. The ability to examine US politics from inside the belly of the beast itself is one that others should also experience. I was very proud to be a Scottish Fellow working in Washington DC. I hope that I won't be the last.
---
Joe Ryan-Hume is a postdoctoral fellow at the University of Glasgow, where he received his PhD in April 2017.
---
Feature image: the East Front of the US Capitol Building at dusk. Image: US Capitol [CC]
---