On 25 September 2017, millions of people in the Kurdish region of northern Iraq cast votes in a referendum billed as a first step towards independence from Baghdad. Censured strongly by the Iraqi government, the referendum was also opposed by regional neighbours Turkey and Iran, as well as by the United States, United Kingdom, and United Nations.
In the case of Tehran and Ankara, there are concerns that the example of Kurdish independence in Iraq could destabilise their own Kurdish communities. The wider international community, meanwhile, insists that the referendum distracts from the job in hand of routing Islamic State (IS) terrorists from their last remaining strongholds in Iraq.
Despite the many objections, the referendum went ahead. Now the backlash from the vote is growing, with the Iraqi parliament making calls to retake, by military means if necessary, the oil-rich city of Kirkuk which is currently controlled by the Kurds but viewed as one of the 'disputed territories' in the referendum.
Contributing Editor to CABLE David Pratt was in Kirkuk on the day of the independence referendum, capturing the images for this short photo essay.
---
Image 1/10: A giant statue of a peshmerga fighter guards the entrance to Kirkuk on the main highway.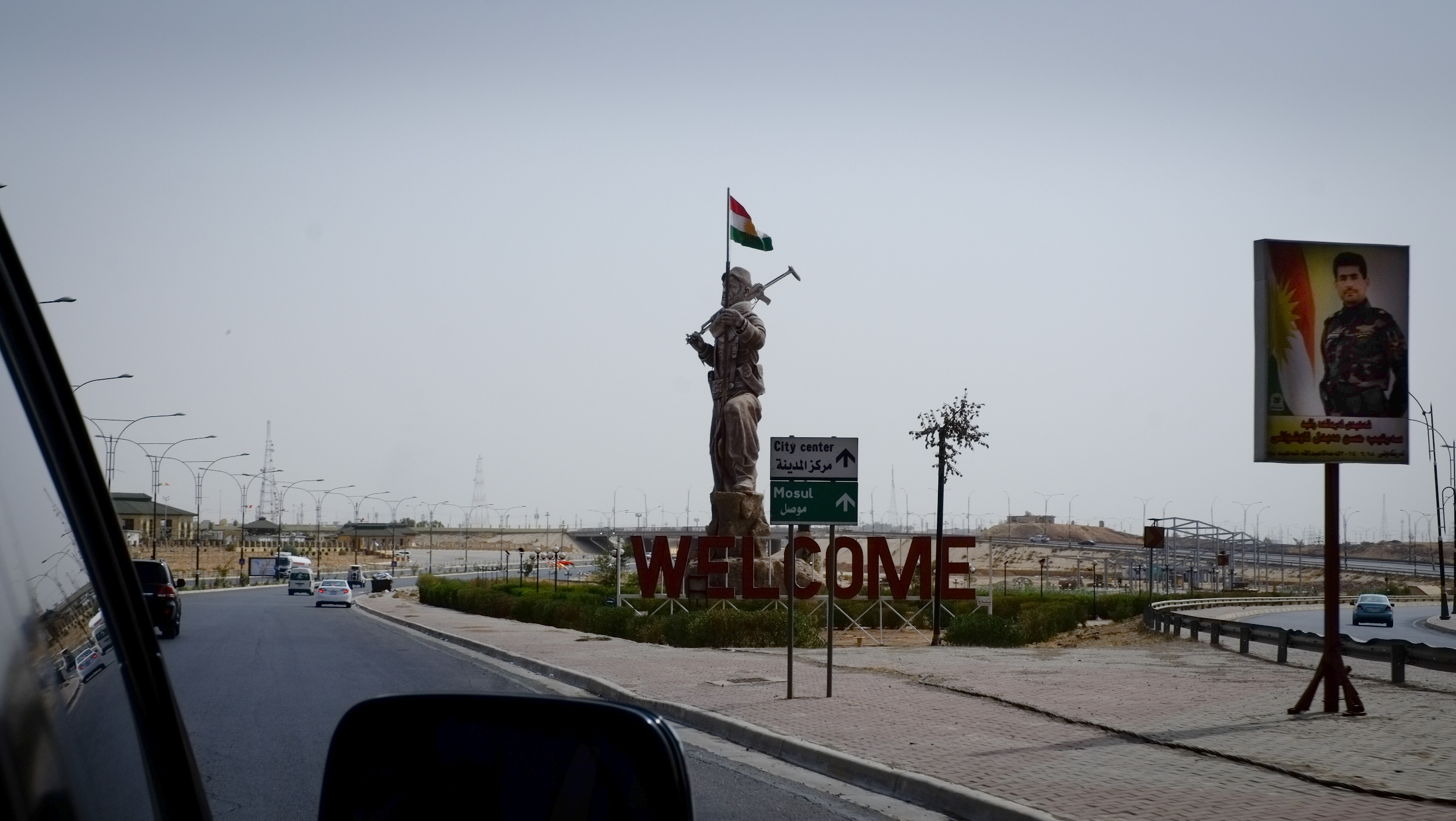 ---
Image 2/10: Many Kurdish families made the historic referendum day something of a festival.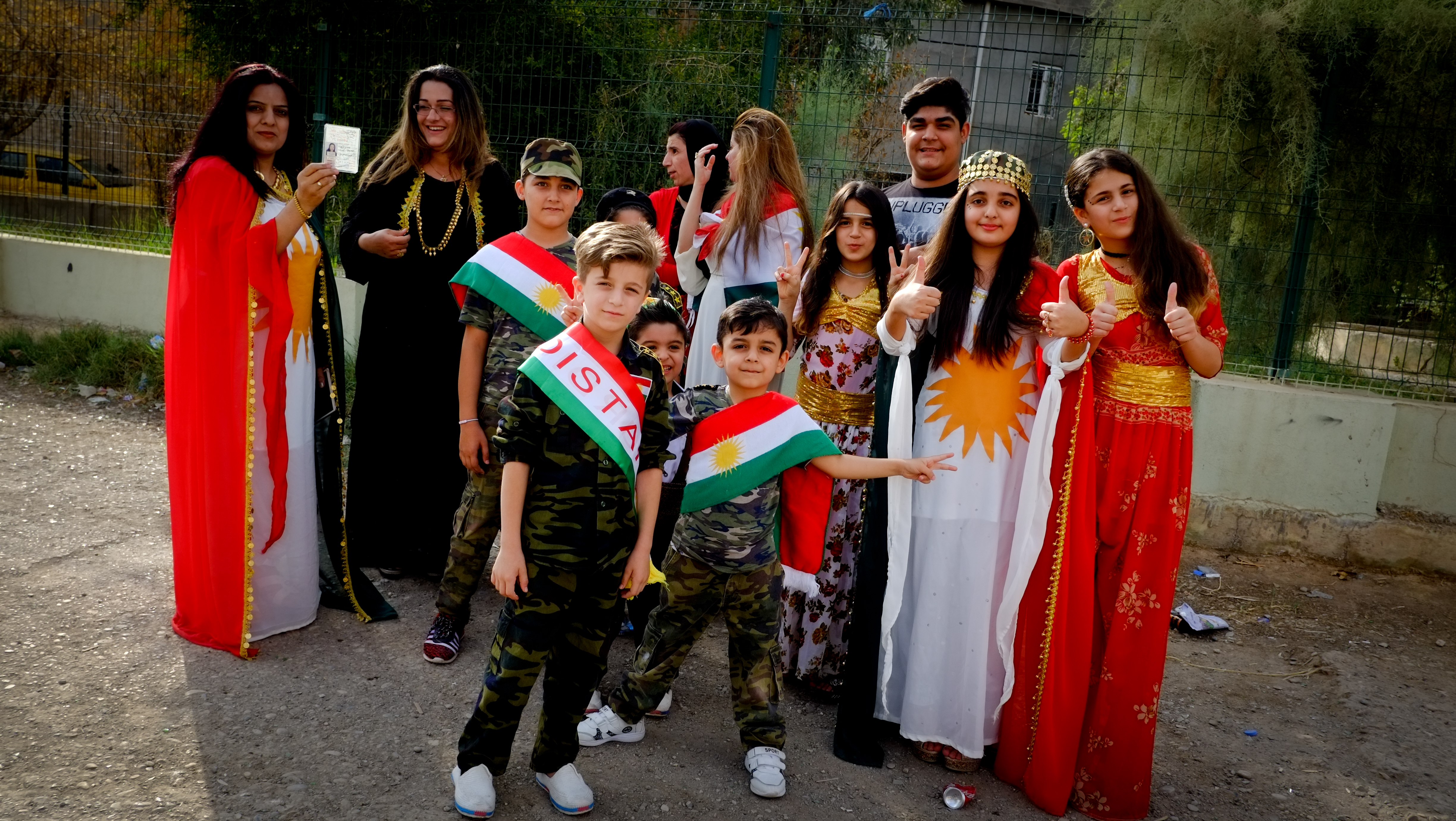 ---
Image 3/10:  Fears of violence meant Kurdish peshmerga fighters were on guard outside polling stations. This one stands outside a school in central Kirkuk.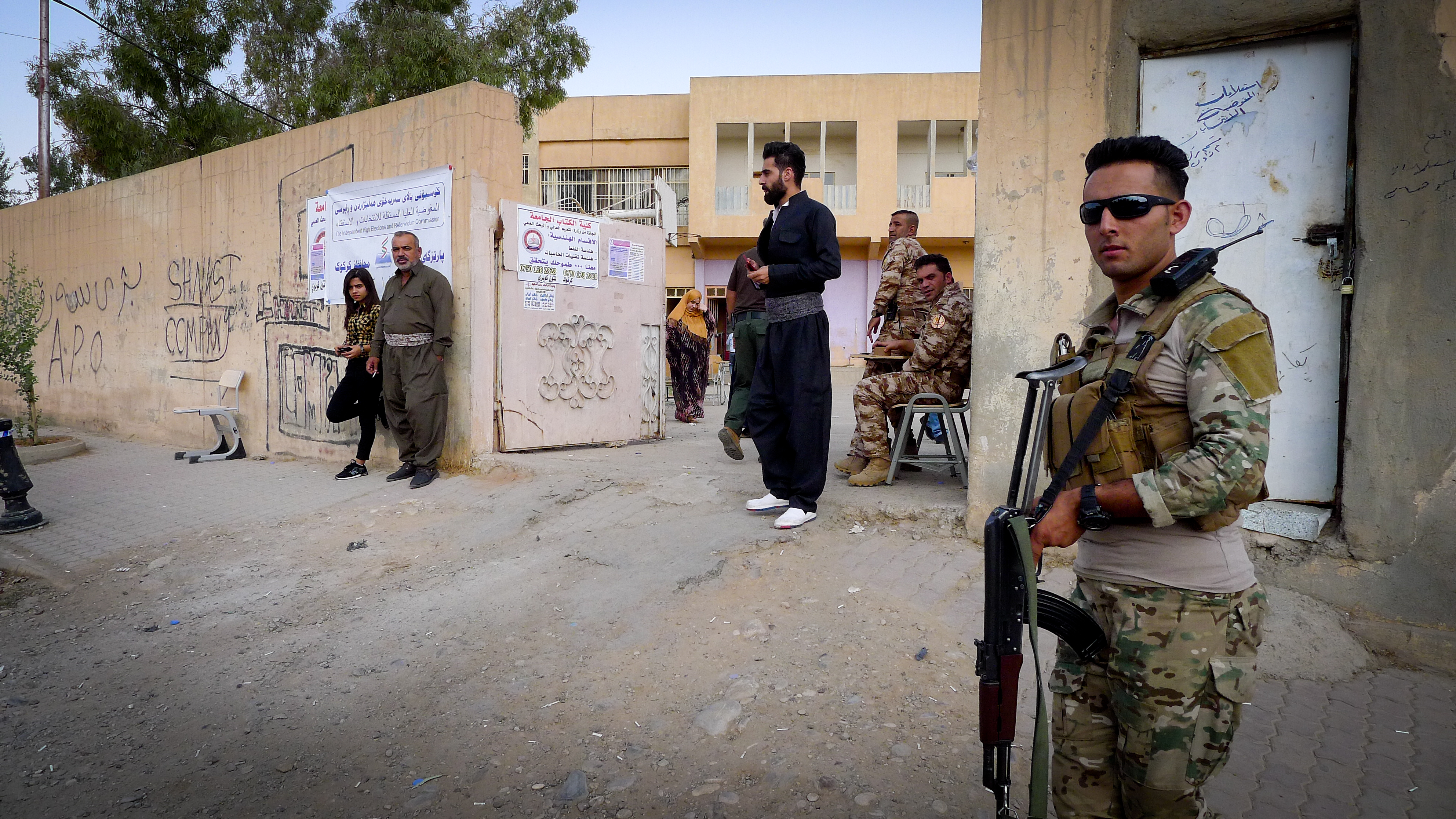 ---
Image 4/10: Long queues formed before dawn at many polling stations across Iraqi Kurdistan.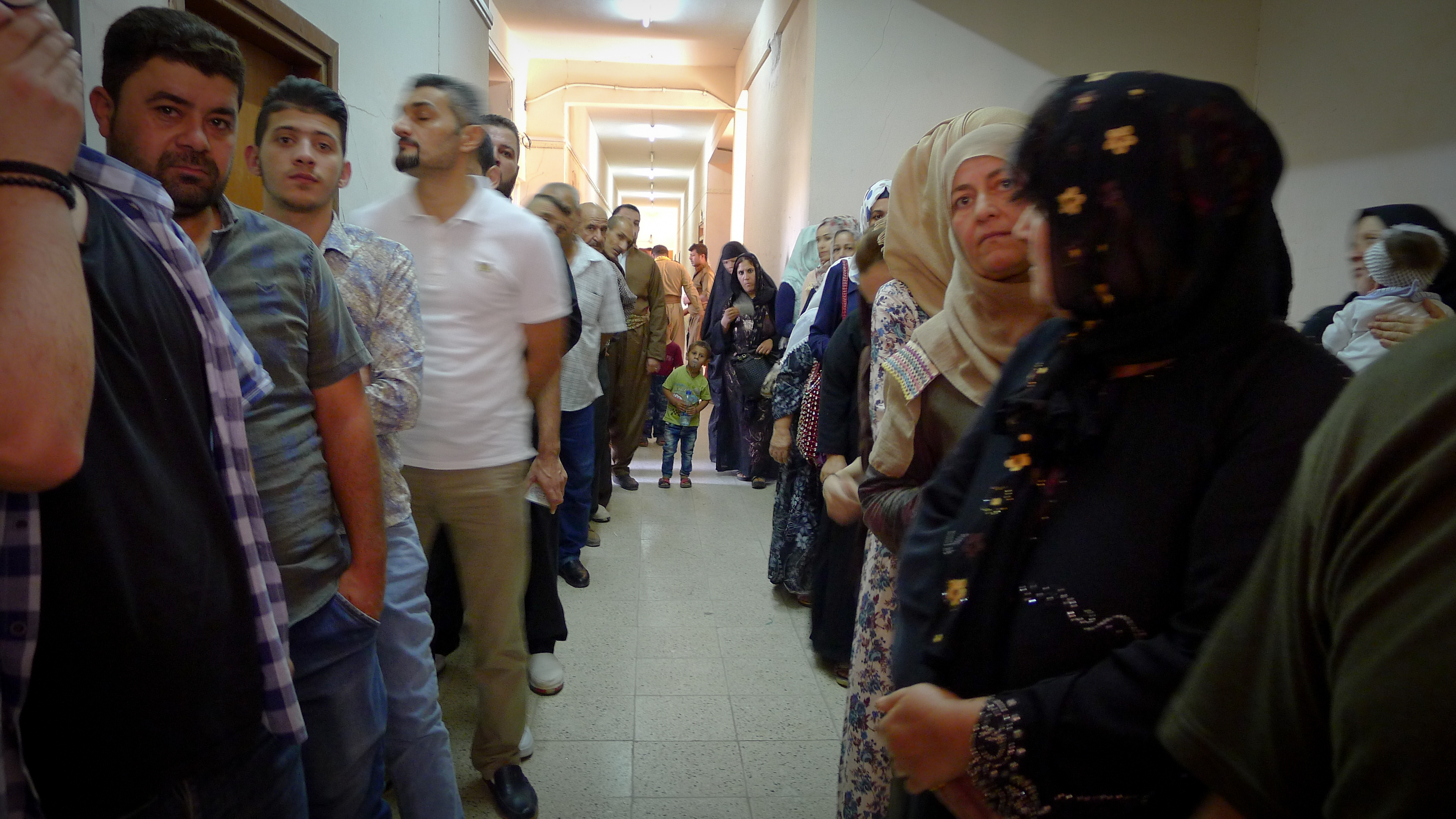 ---
Image 5/10: Voters' names are checked on registration lists at all polling stations.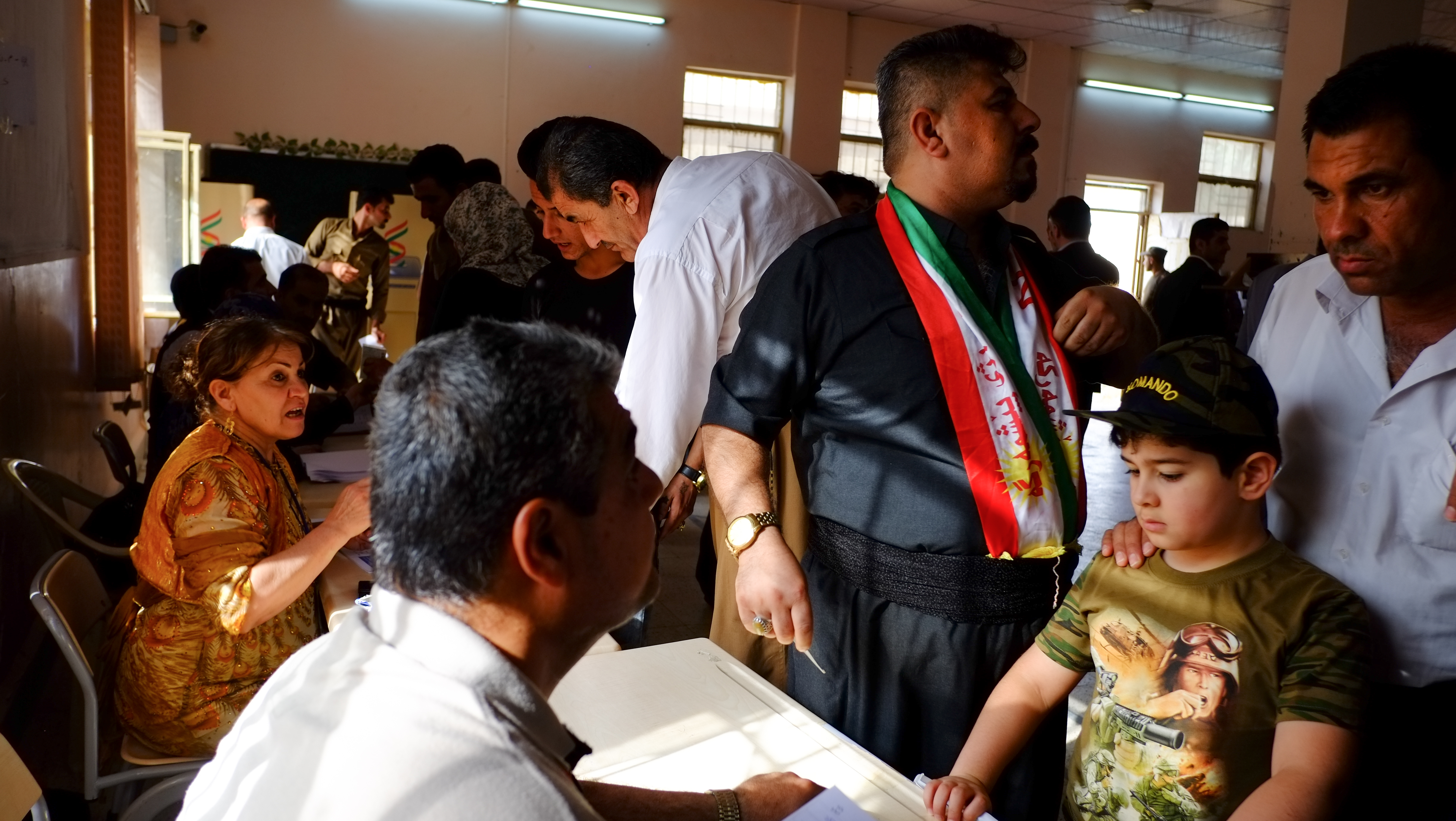 ---
Image 6/10: Voters cast their ballots on Kurdish independence at a school in Kirkuk.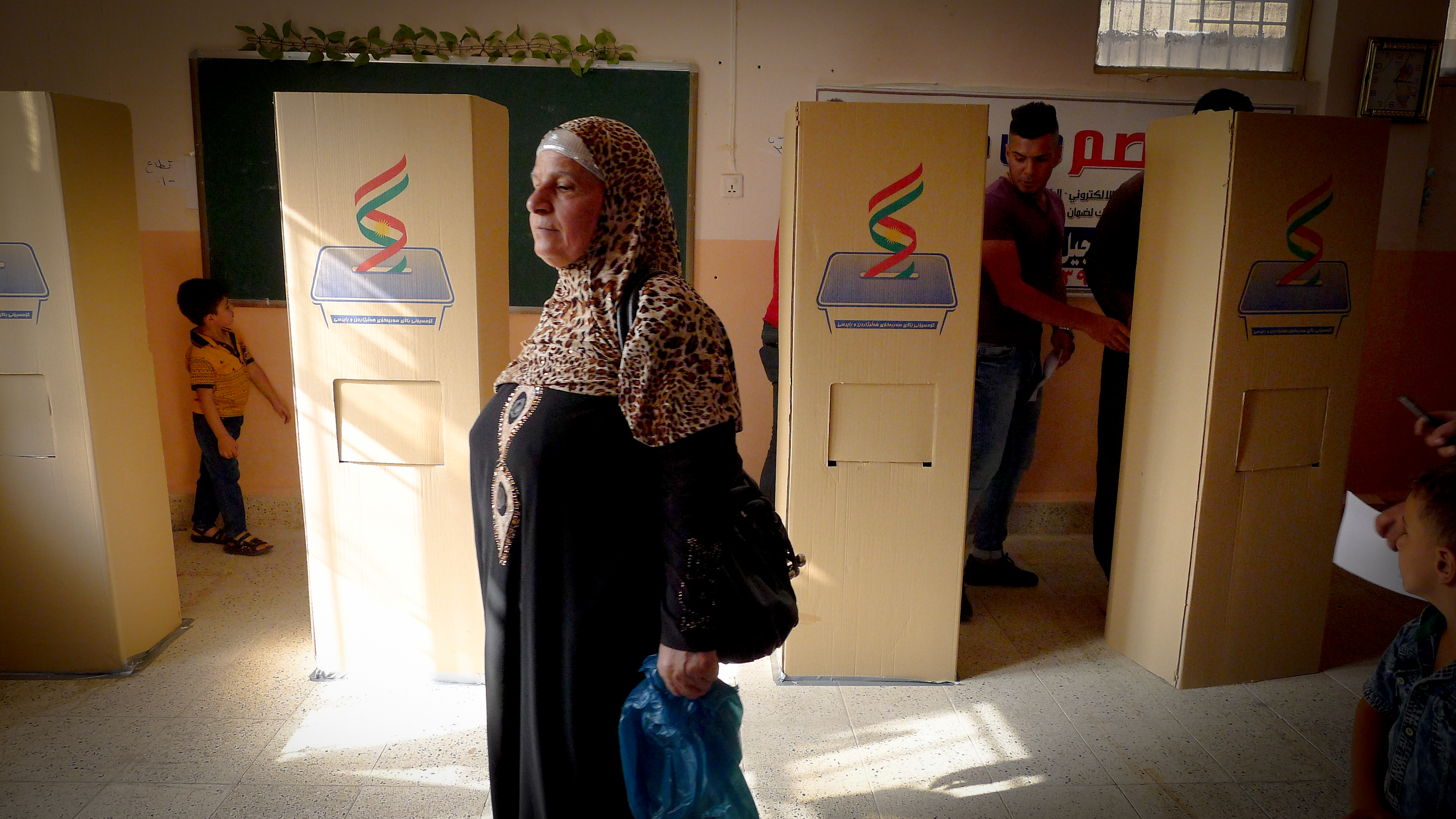 ---
Image 7/10: A woman puts her vote into ballot box on referendum day. Some 5.2 million people were registered to vote.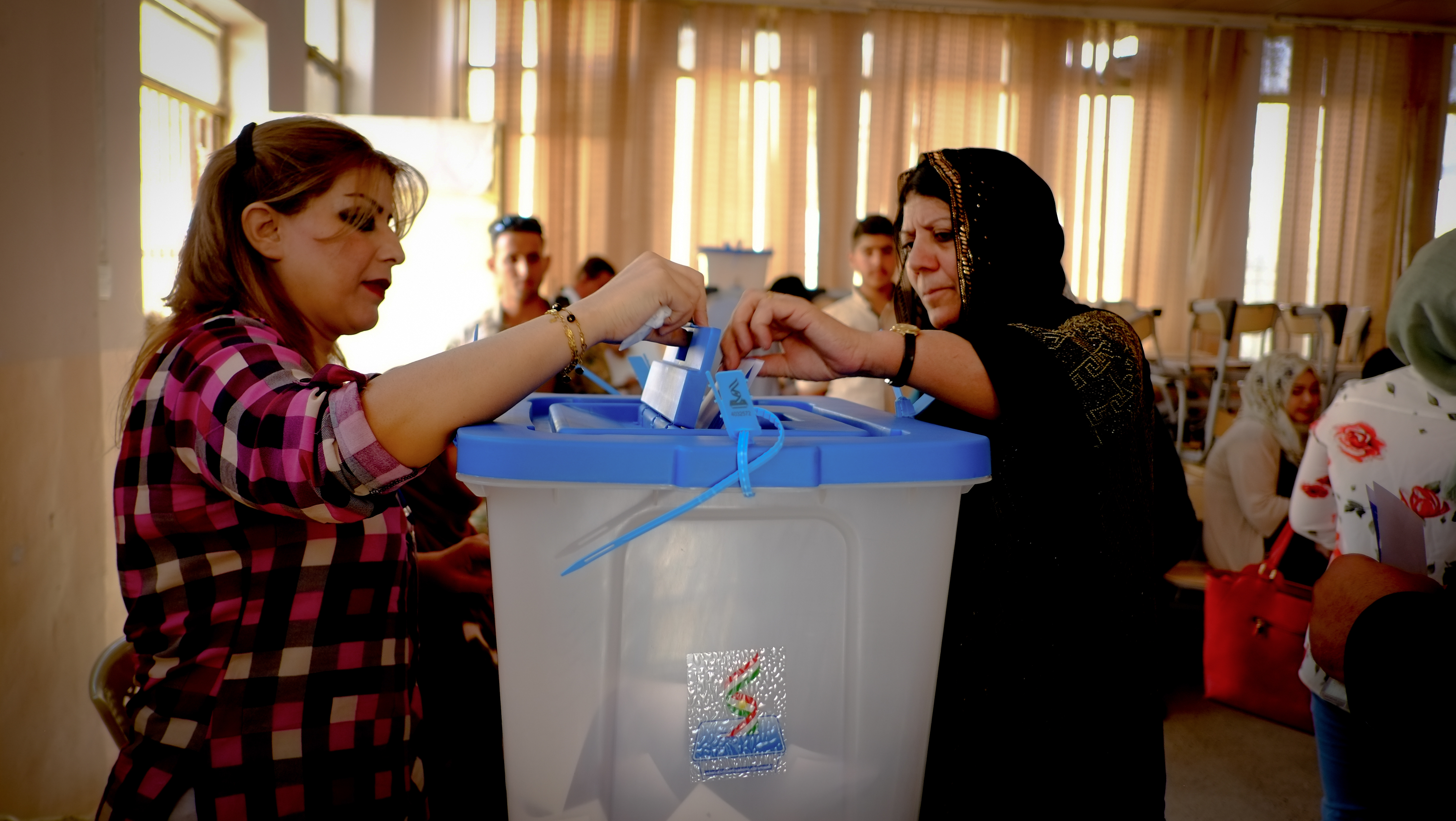 ---
Image 8/10: A man dips his finger into a bottle of ink to show that he has cast his ballot.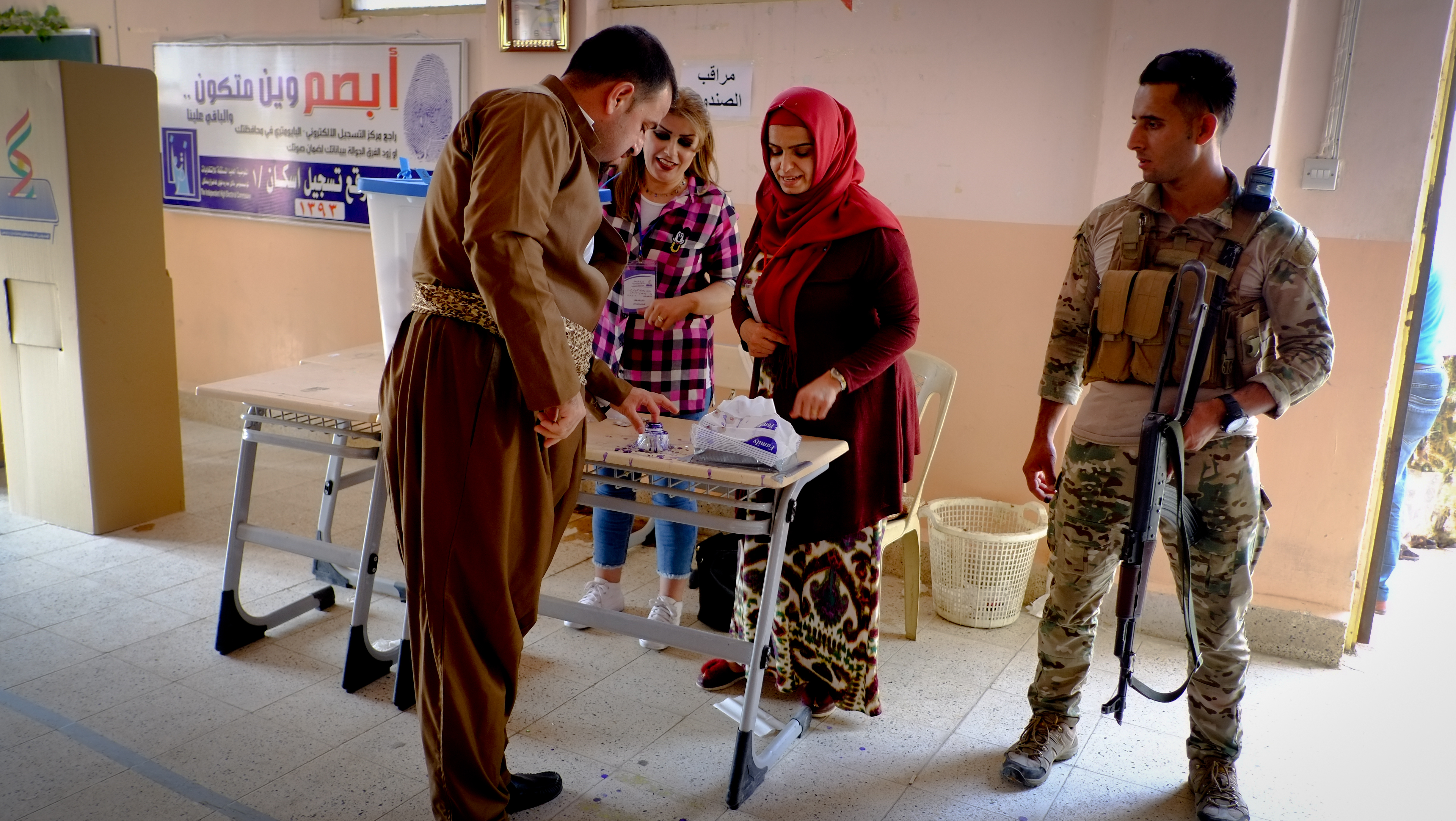 ---
Image 9/10:  The Governor of Kirkuk Province, Najm al-Din Karim, takes a call on the progress of the referendum at his heavily fortified residence in the heart of the city.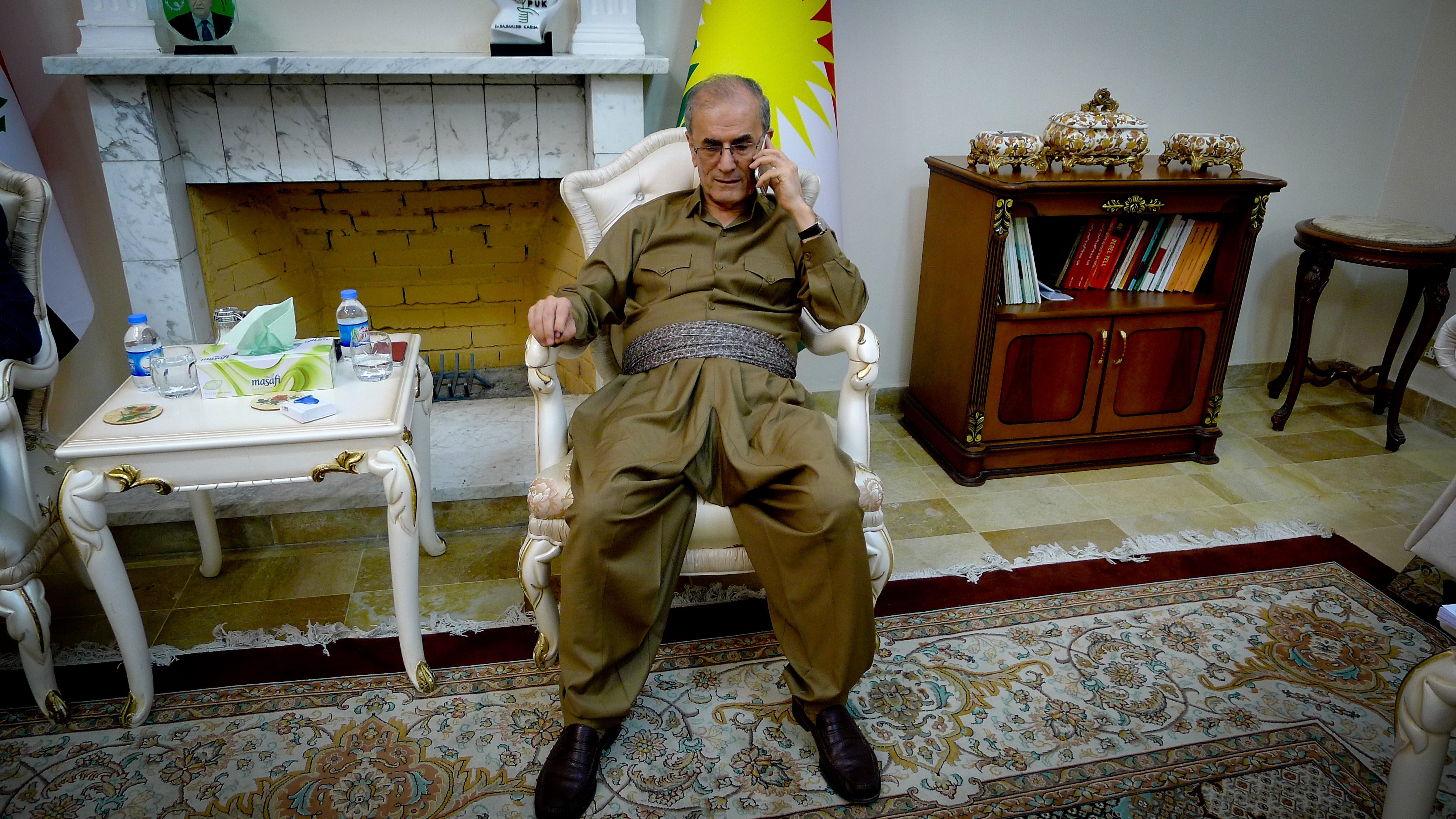 ---
Image 10/10: A future generation of Iraqi Kurds will remember 25 September 2017.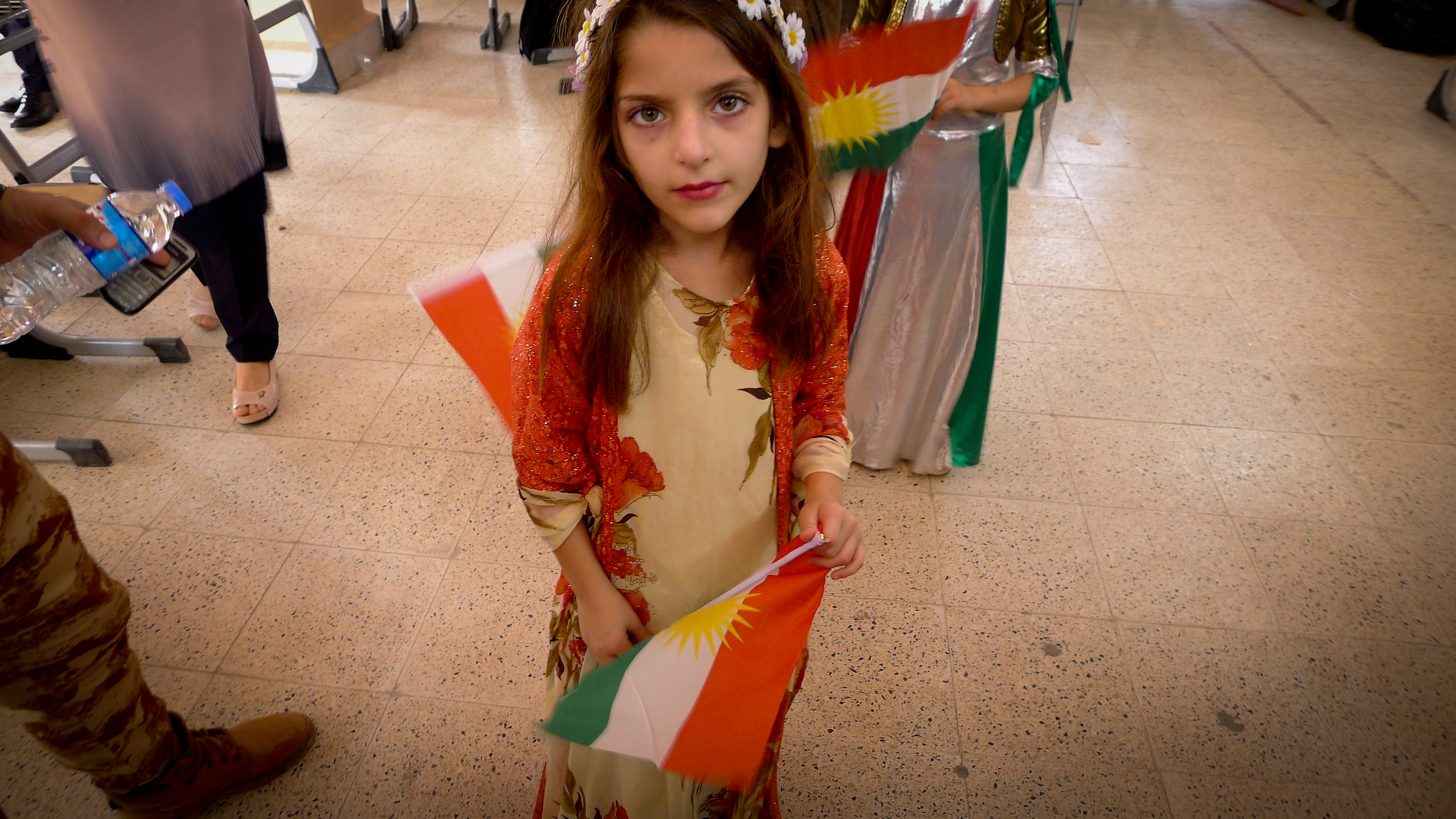 ---
David Pratt is a multi-award winning journalist, photographer, broadcaster and editor. As a correspondent, his specialist areas include conflict, humanitarian, security and intelligence issues, especially in the Arab and Islamic world and sub-Saharan Africa. He is a Contributing Editor to CABLE and at the Herald/Sunday Herald. He is on Twitter at: @foreigncorr1
---