Answering questions for The Diplomat this month is Mark Hanniffy, the Consul General of Ireland to Scotland.
---
Q: What is your background, Mr Hanniffy?
I actually have a slightly unusual background for somebody in this line of work. I'm a chemist by training. I spent eight years studying chemistry at the National University of Ireland in Galway. I did a doctorate in organic synthesis, working on the synthesis of high-nitrogen containing molecules which have potential use as rocket fuels.
But I moved away from that. Back in 2007, the opportunity arose to join the Irish Diplomatic Service. I took the opportunity when it was presented to me and I've served in a number of different roles in the past ten years, both at the Department of Foreign Affairs and Trade in Dublin, and at our Permanent Mission to the United Nations in Geneva, which is where my previous post was.
I assumed my position here in Scotland in early May of 2016. I started in Scotland on 9th May - Europe Day - and I arrived just six weeks before the Brexit referendum on the 23rd June. The result of the referendum; it's made a big difference to the nature of our work here.
Q: How would you characterise your government's view of Brexit?
It's something we very much regret. We made it clear before the referendum last year that we believed it was bad for Britain, bad for Ireland, bad for Europe. That view has not changed. And it's unfortunately now the dominant theme in the British-Irish relationship. Our focus is very much on working to address and mitigate the negative impacts Brexit will have on Ireland, and on the close relationship between Britain and Ireland.
Q: What are the specific concerns around Brexit, from an Irish perspective?
Even in advance of the referendum, when we were looking at the potential impact that Brexit would have, we identified four specific issues of concern for us. The first of those was Northern Ireland; the impact of Brexit on the peace process there, on the Good Friday Agreement, including the issue of the border between north and south on the island of Ireland. There was the issue of the Common Travel Area and the maintenance of the arrangements which allow British and Irish people to live and work across these islands.
There was the question of the British-Irish trade and economic relationship which has developed hugely in the past few years. It's worth around a billion pounds per week and sustains, we believe, around 400,000 jobs; 200,000 in Ireland and 200,000 here in Britain. And then there was the broader question of the impact that Brexit might have on the European Union as a whole: its future prospects and its ability to deliver for its citizens in the years ahead.  And now that we're on the other side of the referendum, those four concerns remain our key priorities as we go through the negotiation process.
Q: Would you say the Brexit debate has illuminated a lack of knowledge of Irish politics across the UK?
The position on Northern Ireland is perhaps not as well understood across the UK, and across Europe, as it should be. The very fact that politics in Northern Ireland has been in a period of normalisation for a number of years has, I think quite reasonably, distracted attention from what's been happening there. That in one sense is a good thing - it indicates that the crisis which existed in Northern Ireland for many years has passed, that our attempts to deal with that crisis have largely been successful.
---
"I think people are now beginning to realise - in a way they didn't before June last year - the complexities of the political situation in Northern Ireland, and the importance of the European Union to the consolidation of peace."
---
But I think there was an absence of recognition, particularly within the context of the Brexit referendum, of the difficulties that a UK withdrawal from the European Union could pose for Northern Ireland. The contribution the EU has made there over many years, both politically and practically, has been immense. The peace funding programme and regional funds have been really important in peace-building, in bringing communities together, and in creating economic opportunities for people on both sides of the community divide.
I'm not sure that that has been well understood across the United Kingdom. I think people are now beginning to realise - in a way they didn't before June last year - the complexities of the political situation in Northern Ireland, and the importance of the European Union to the consolidation of peace.
---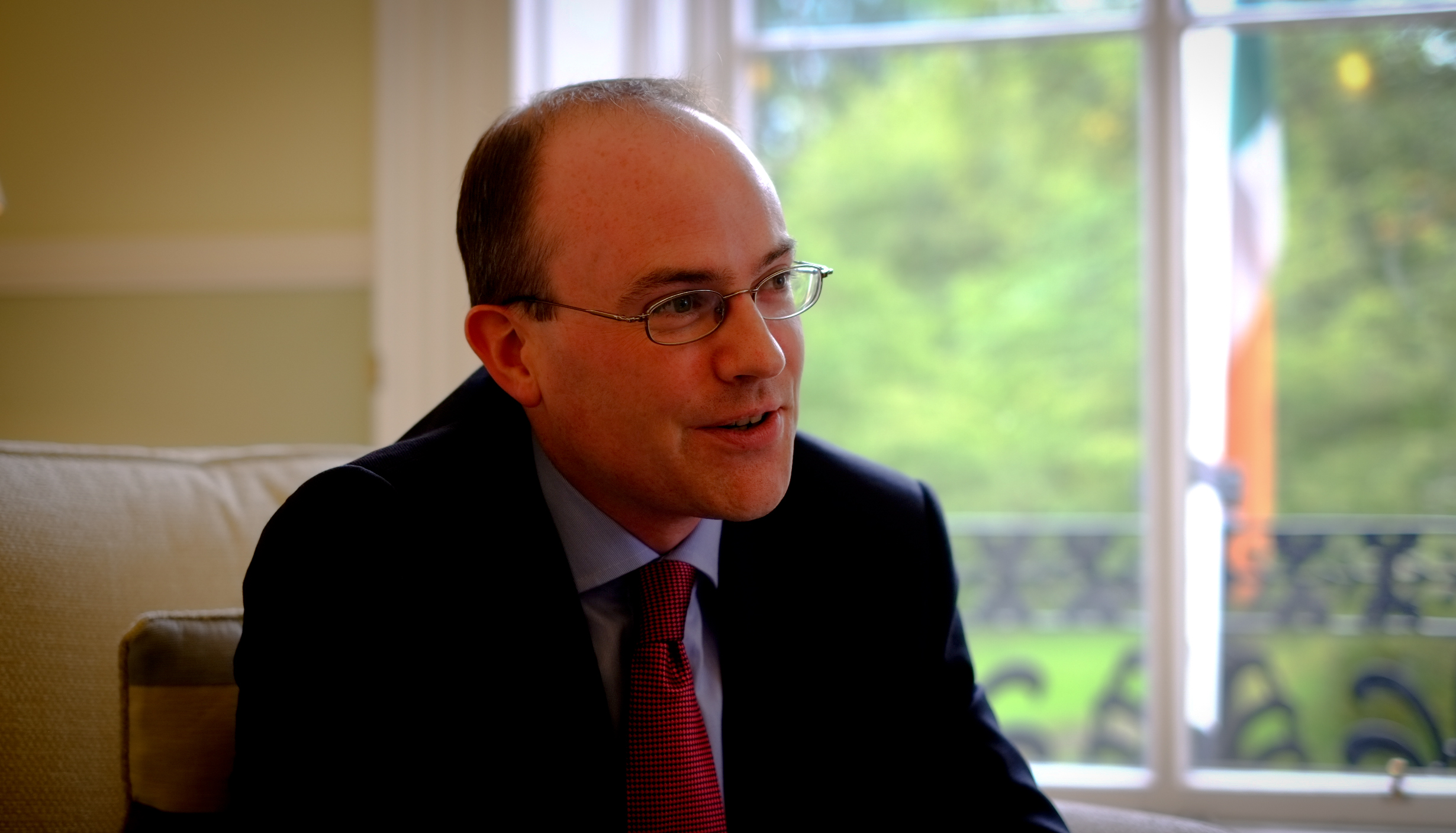 ---
There's the issue of citizenship. As a result of the Good Friday Agreement of 1998, it's accepted that anybody born in Northern Ireland is entitled to consider themselves British or Irish, or both, and can hold the appropriate citizenship. So anyone born in the north can choose to hold a British passport, or an Irish passport, or both passports. That obviously means that in a post-Brexit scenario, a large proportion of people in Northern Ireland will be entitled to retain European Union citizenship by virtue of the fact that they can retain Irish citizenship. That introduces a very unusual situation that we'll have to work out how to deal with over the course of the negotiations ahead.
We did our best to try to raise the profile of these issues in the run-up to the referendum. But I think we've achieved a degree of success in highlighting the key issues that arise as a result of the Brexit vote, and ensuring that they are fully reflected in the EU's negotiating position as we move forward.
Q: So should we anticipate a crisis around citizenship after 2019? 
I don't think there will be a crisis around citizenship - but it does move us into uncharted territory. One of the things that's often said about the Northern Ireland peace process is that it developed around a situation where both the United Kingdom and Ireland were member states of the European Union. It was predicated, to a certain extent, on shared European Union membership.
The fact that Britain and Ireland will now be on different sides of the European Union border makes the political context to the peace process in Ireland somewhat different to what it was when the Good Friday Agreement was signed in 1998. That in itself may offer some challenges to the consolidation of peace in the years ahead.
Q: Some political and media commentators have articulated the view that it's now in Ireland's best interests to leave the EU as well. How do you respond to such comments? 
It's very clear that public sentiment in Ireland is very strongly in favour of European Union membership. The latest survey results I've seen suggested that over 80 percent of the Irish people believe Ireland should remain within the European Union. We're very clear that Ireland's political and economic interests are best-served by continued EU membership.
---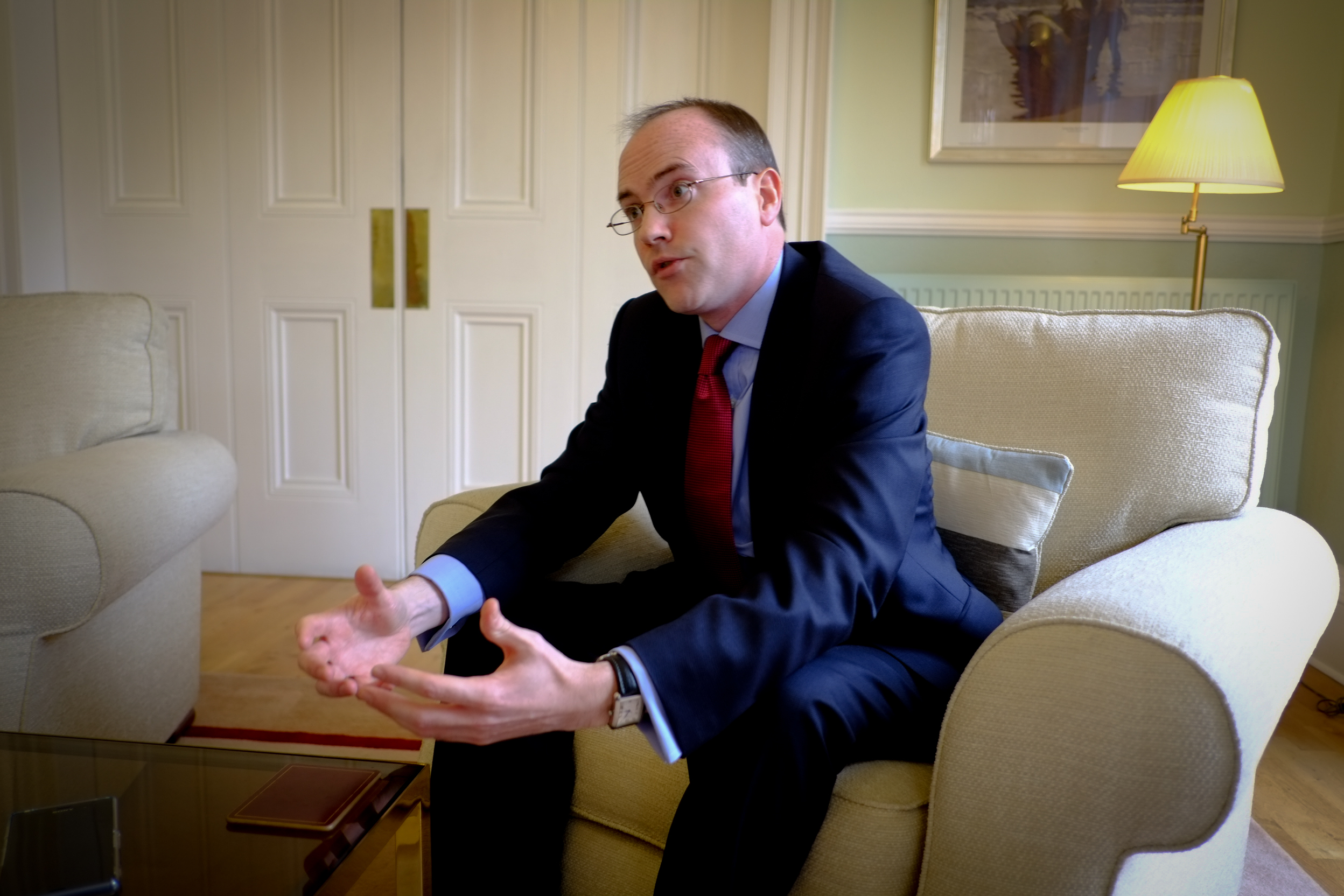 ---
Look at the nature of our economic relationships today. When we applied to join the European Economic Community back in the early 1960s, around 80 percent of our exports went into the UK market. Today, that figure is 17 percent. More than 35 percent of our exports now go into the Eurozone market. So our economic relationships since we joined the European Union have diversified significantly away from a reliance on the United Kingdom and we've become a much stronger economic partner of other European economies which will remain within the European Union.
When viewed in that context, the argument that our economic relationship with the UK is such that simply because the UK has chosen to leave the EU, Ireland should do the same - it simply doesn't hold water.
---
"European Union membership has been one of the greatest channels for Ireland to manifest and assert its sovereignty. As a small country, it's given us a seat at the table when significant decisions which affect our national interests are made."
---
And there's also a political issue for us. European Union membership has been one of the greatest channels for Ireland to manifest and assert its sovereignty. As a small country, it's given us a seat at the table when significant decisions which affect our national interests are being made. For a small country which is not one of the traditional great powers of Europe, which has relatively few levers of power politics at its disposal, being a full member of the EU with a seat at the table in Brussels, able to influence decisions made by the Union is very important. So, again, the notion that Ireland should somehow follow the UK out of the European Union is not realistic.
Q: If there's going to be business flight from the UK because of Brexit, does Ireland stand to benefit?
We could. We're conscious that Brexit will have negative economic consequences for us. And we do need to act to mitigate those consequences and that does mean taking advantage of opportunities that present themselves in relation to displaced foreign direct investment. We've already been quite successful.
Our Industrial Development Agency which works to bring direct investment into Ireland, has had a very successful couple of months in terms of the discussions that it's having with various multinational investors - with various parts of the financial services industry in particular - about the opportunities that are available for them in Ireland, post-Brexit.
---
"We will, after Brexit, be the only major English-speaking member of the European Union."
---
We will, after Brexit, be the only major English-speaking member of the European Union. And we have many other advantages, in terms of our business climate, our pro-enterprise focus in our public policy, our well-educated workforce. These factors make Ireland a very desirable location for international investors who are looking for a base to service a market of 500 million people within the European Union.
Q: Remaining on the language issue, is EU membership relevant to supporting the speaking of Gaelic in Ireland? 
It is to an extent. The fact that the Irish language is an official language of the European Union has had an impact upon its status domestically. It's something which has helped us to acknowledge the importance of linguistic diversity within the European Union as a whole, and support for less-used and minority languages. I think it helps us to understand the different national traditions and cultures that are represented at the table in Brussels. For us to be able to engage through our own language, as many of our MEPs and ministers have done over the years, adds a distinctive element to the message that we're conveying in European discussions.
Q: Has there been any shift in the political relationship between Edinburgh and Dublin as a result of the Brexit vote?
I wouldn't say there's been a shift. Since the establishment of the Scottish parliament, the relationship has been very close and cooperative. We have many interests which are aligned and many areas of policy where we engage in regular dialogue. There is obviously a shared view on aspects of Brexit. Our new Taoiseach [Leo Varadkar] said recently that his initial discussions with the First Ministers of Scotland and Wales made clear that the UK's departure from the single market and the customs union is something Dublin, Edinburgh, and Cardiff do not wish to see.
But I don't think that Brexit has necessarily changed the nature of the Scottish-Irish relationship just yet. We'll wait to see what frameworks might exist after 2019 for relations between the governments of these islands.
Q: In terms of international affairs, what are the Irish government's key goals?
 You could sum it up as wishing to be a good global citizen. A very strong commitment to a rules-based international system. To multilateralism and multilateral methods for promoting cooperation and solving international problems. One of the key issues for a small state is to try to find the types of levers which are effective to promote your interests and values at a global level. For Ireland, that's always been expressed through a strong commitment to multilateralism.
It's something I think you've seen right from the foundation of the Irish state. One of the key foreign policy priorities for us on the establishment of the first Dáil in 1919 was to try to secure independent representation for Ireland at the Versailles Peace Conference, the very first multilateral forum which was open to us after independence was declared.
---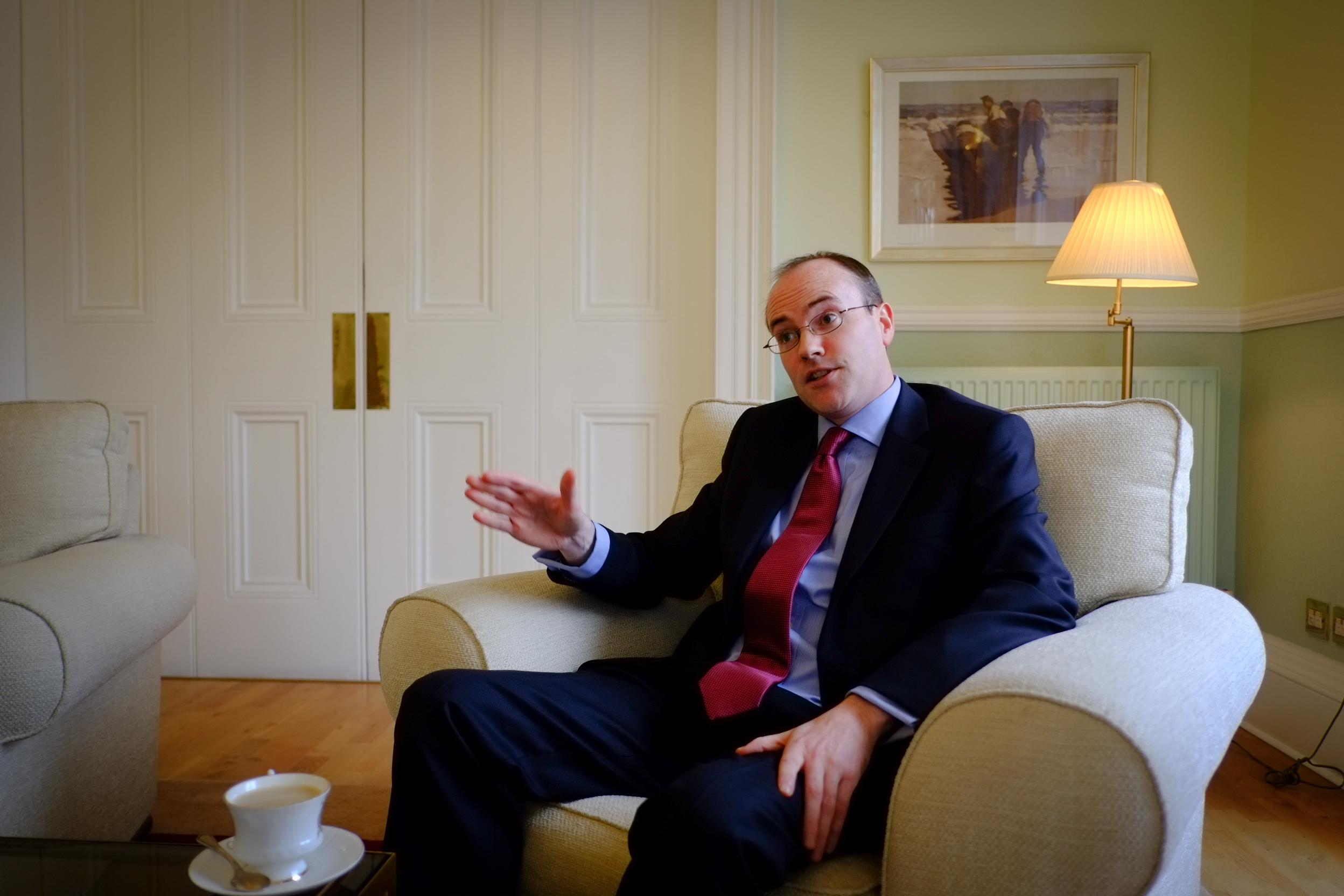 ---
Equally, we have a very proud record of contributions to the League of Nations in the 1920s and 1930s. We were a founding member of the Council of Europe in 1949. And since we joined the United Nations in 1955, that really has been the principal forum through which we express our contribution to international relations. We're very committed to our United Nations membership, and to making contributions towards global public good through the framework that that membership provides.
Our peacekeeping work in particular is very important to us. It's something we've been engaged in since the late 1950s and it's a particular source of pride to us, in terms of the contributions that the Irish Defence Force and the Irish police have made across the world. It's said that since we began our UN peacekeeping work in 1958, there's not been a single day when there's been no Irish service personnel active on a UN peacekeeping mission somewhere in the world. That's something to be proud of.
Q: Are you enjoying Edinburgh? 
I very much enjoy Edinburgh. We've gone though a fantastic set of Edinburgh festivals in the past couple of weeks. I'm someone who has an interest in theatre and it was wonderful to see so many great plays through the month of August. Edinburgh really is a fantastic city. It's made such a significant contribution to global culture and civilisation through the centuries. I think that makes it a really exciting place to live. I'm very much enjoying my time here.
---
Feature image: Irish Consul General Mark Hanniffy, interviewed in the Irish Consul in Edinburgh, 18th September 2017. © David Pratt.
CABLE would like to thank the Irish Consulate in Edinburgh for its cooperation and hospitality.
---